Discover the Secrets of Making Thousands of Dollars in Real Estate Each and Every Month Using Creative Financing! I'll Show You How to Overpower Your Competition by Revealing My Proven System for Building Wealth in My Exclusive Purchase Options Training Camp!
You can profit in today's real estate market and create wealth that just keeps growing! Give me just five minutes, and I'll show you how you can get rich using my proven step-by-step system.
Let me cut straight to the chase…I'm going to show you how to get rich in the real estate market fast, very fast. The best part is that you don't need a ton of cash to get started. In fact, you don't need any money at all, because purchase options (a.k.a. creative financing) is a means for the serious investor to make tons of cash without qualifying for bank loans.
Listen, this isn't your typical, lightweight real estate course, and it is NOT designed to lead you to a more expensive upsell. My Purchase Options Training Camp stands on its own arming you with the complete arsenal of tools that you'll need to propel you to the top of your game.
My systematic steps for building cash and wealth will help you make thousands of dollars each month! And, there's absolutely no hidden catch.
Options allows an investor to control properties and create profits when…
Properties and Sellers are Searching for a Way Out
The Economy or Owner is Distressed
The Property has Little to No Equity
The Property is Upside Down in Value
A Seller is Looking for Monthly Income Rather than Cashing Out
And Many More Reasons
In my training camp, I'll show you the trade secrets of how to easily and seamlessly profit by helping distressed homeowners prevent foreclosure.
My name is Sensei Gilliland, President and Founder of Black Belt Investors. I help investors build tactical plans for building cash and wealth in the real estate market with The Ultimate Real Estate Cash Machine™. I'll show you how to create and fire up your real estate cash machine in this exclusive training camp for investors.
My Purchase Options Training Camp will show you how to get paid by using my exclusive "Find It, Bind It, and Option It™" system. The good news is that you won't need good credit or even have to qualify for a loan to take advantage of all the great deals in the real estate market.
Here's How It Works:
My three-step system will show you how to earn thousands of dollars within weeks of my training camp. I'll reveal to you my exclusive three-step system for creating wealth.
The First Step is to Find It:
You'll learn how to…
Set Up Your Real Estate Business, So You Can Start On Monday
Develop a Power Team to do Most of the Grunt Work
Target Sellers that are Eager to Hand You Over the Keys
Build a Large Buyers List so You Can Always Flip the Property
Find Your Target Zone so You Have an Endless Supply of Properties
Next, Bind It:
In this step, you'll learn how to…
Collect "Intel" About the Property and the Owner
Evaluate and Strategize the Deal so You Can Offer Solutions
Formulate an Offer that the Seller Can't Refuse
Negotiate with the Seller to Get the Terms You Want
Lock-up the Deal Using My Specialized Agreements
Finally, You'll Option It:
In this step, you will have two options: flip the financing for quick cash or gain the asset without qualifying for a bank loan. Here's the best part: Although you'll take over the financial responsibilities, the existing loan will stay in place. In other words, you can control the real estate without the use of credit or your own money!
You'll learn…
Creative Financing Techniques
"Subject To" – Flip Properties that have Little to No Equity; Flip Even if the Property is Upside Down
Lease Options – Make Money 3 Ways… Upfront, in the Middle and on the Backend
Sandwich Leases – Become the Middleman to Generate Cash Flow
Land Installments, Contract for Deed and Wrap Around Mortgages – The Best Seller Financing Strategies for Buyers and Sellers
Assignments – Simply Flip the Sales Contract to the End Buyer for a Fee
Land Trusts – Secure, Conceal and Flip Using the Almighty Trust
Rentals – Learn the Ins & Outs of Landlording
Implement these creative financing techniques into your business to make a ton of dough without using credit or bank loans. Simply amazing!
If you're ready to generate cash fast—and often—I'll show you how to do it without using a dime of your own money.
You'll become the expert in your market. I'll show you how to apply the right strategies for your area, regardless of the economic conditions.
My Purchase Options Training Camp Will Show You How to…
Use Surefire Strategies to Catapult You to Success and Stand Head and Shoulders Above Your Competitors
Use a Step-by-Step Strategy to Tackle Real Estate Quickly, Safely, Creatively, and Successfully.
Use the Best Creative Financing Strategies Available to Help Distressed Homeowners, Regardless of Market Conditions
Use Marketing Tactics for Your Real Estate Business to Stack Them Deep and Sell Them Cheap
Use Speed Research Strategies to Analyze a Deal and Make Offers Over the Phone without ever Seeing the Property
Use Ultimate Strategies to Creatively Finance Properties RISK FREE
This training camp is not for lightweights. In fact, unless you're ready to get in the ring and go the distance, you won't get the full benefit of this course. Unlike other "teaser" courses, my training camp stands on its own and will show you how to become a major player in today's real estate market.
Here's What You'll Learn
How to Become an Expert Go-to-Guy/Gal in Your Market
How to Get Your Phone Ringing Off the Hook with Distressed Sellers
How to Build Your Inventory, Seller and Buyer Databases
How to Know Right Away if a Property is a Good Deal
How to Structure Each and Every Deal so You can Eliminate Your Risk and Make More Money
How to Know the TRUE MARKET VALUE of Properties so You Know Exactly What to Offer
How to Make Money on Properties, Even When They Have No Equity
How to Evaluate Deals and Successfully Negotiate a Win Situation
How to Deal with the Banks
How to Stay in Front of the Seller and Buyer with Guerilla Marketing Tactics
How to Get the Deals Wholesalers Wish They Had
How to Become the Investor You Have Always Wanted to be by Creating Win-Win-Win Deals
How to Create Cash by Flipping the Deals to Potential Homeowners and Investors
How to Structure and Complete

Purchase Agreements
Subject To Agreements
Lease Option Agreements
Land Installment Contracts
Land Trusts
Grant and Warranty Deeds
Rental Agreements
You'll even get the inside scoop of how to network with our team of wealth building experts to keep your real estate cash machine smokin' hot!
And There's More!
Here's Where You'll Become a Black Belt Real Estate Investor…
I'll Show You How to Control Properties with NO money, NO credit, and NO Income Verification so You Can Double, Triple, or Quadruple Your Cash Profits
You'll Learn How and Why You Should Create Win-Win Deals for Everybody You Work with. I'll Show You How to Communicate with Sellers, so You'll Get all the Information You'll Need to Make an Offer
I'll Train You How to Beat Your Competitors to the Punch by Finding the Best Deals and Presenting UNBEATABLE Offers
You'll Learn the Secrets of How Powerful Legal Clauses will Eliminate ALL of Your RISK. I'll Teach You How to Assemble the Best Easy-to-Use Contracts in the Industry
You'll Learn How to Eliminate Property Sales Tax, Avoid the "Due on Sales Clause" and Secure Your Interest by Knowing How to Use the Power Land Trusts
I'm Not Finished! I'll Also Show You How to…
Use Ground and Pound Tactics to Make Your Competition Submit
Eliminate Your Competition. I'll Even Show You How to Use Your Competitors to Your Advantage
Become a Team-made MILLIONAIRE by Building a Power Team that Guarantees Your Success
Make Money on Properties that are UPSIDE DOWN in Debt
Avoid Mistakes that Could Cost You Thousands of Dollars
Handle the "Due on Sale" Clause without Problems
Get a Non-refundable Down Payment, Above Market Rents and Receive up to 20% Above Market Prices
Make Money on the Front-end, Middle, and Back-end of the Deal without Ever Taking Ownership
Get Buyers Knocking on Your Door because You are the Source of Great Deals
Listen, this isn't a lightweight course that works in "theory." I'll show you reality-based tactics that actually work! After you graduate from my Purchase Options Training Camp you'll be able to negotiate deals like a pro, tap out your competitors, and cash out. I'll show the complete step-by-step approach that you'll need to make thousands of dollars in the real estate market.
In fact, I'll even hand you the blueprint, tools, and PROVEN systematic approach to invest in ANY market starting from day one. Here's my guarantee: This is not a one-size-fits-all course. I'll show you the secrets that real estate gurus don't want to share!
Act Now to Qualify for These Outrageous Bonuses…
It's easy to get started! Sign up for my Purchase Options Training Camp today, and you'll take the first step toward creating your own millionaire success plan using my proven creative financing strategies.
Each Participant Will Get These Exciting Bonuses….
Total Bonus Value… $13,997!
Ready to Become a Creative Financing Master?
If you're ready to get to the next level and take charge of your financial future, now is the time to take action. Enroll in my Purchase Options
Training Camp today so you can start making money with The Ultimate Real Estate Cash Machine. Act now and you'll soon be on your way to a moneymaking career in real estate!
Enlist Now and I'll Show You Exactly How to Find It, Bind It and Option It™!
Retail Price: $1,997
Your Price: Call for Pricing 951.280.1900
(Include Your Spouse for Only… $500)
To Your Creative Success,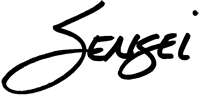 P.S. Rest assured that by attending the Purchase Options Training Camp you will never have any regrets. Quite the opposite, as you will find, it is unique in its field and consists of a whole number of ninja techniques that are unmatched by competition. Enlist today and start reaping the fruit of your investment by edging out your competition!
P.P.S. Don't spend another minute regretting the missed opportunities of your life! Today, you have the chance to turn it all around by harnessing the power of options and 'subject to' financing. Trust me, you never want to have to look back on this day and wonder what 'could have been' or 'may have been'. Join now, and vindicate your decision as you tap into the untold potential it has to offer, plus you may have the ability to write off the course on your taxes as a business expense you have nothing to lose.
P.P.P.S. Are you still hesitant to get in the game? Then let me throw in an extra bonus… I am going to give you a free 30 minute telephone coaching session to help put you on the fast track of success! This one time offer is only good if you act now, so make an appointment today!