Dojo Dashboard
Investment Property Financing: What You Need To Know About Loans in 2018
What does the investment property landscape look like for real estate investors now?
2018 is expected to be another amazing year for US real estate investors. Loan rules are changing, but low rates, and high equity levels, also make for a very attractive time to leverage capital and restructure and expand investment portfolios.

At Sierra Pacific Mortgage, The Bighaus Team helps real estate investors fund their property deals, with around 450 loans closed each year, and over $11B in serviced home mortgage loans. It's fair to say that we know a thing or two about loans. Here are some important things you want to know about the mortgage marketplace now, including some great opportunities you may have been missing out on…
The Mortgage Landscape in 2018
Overall the mortgage industry is still flush with capital to lend, and is eager to do so. Though there are still many recently installed regulatory hurdles banks and lenders are dealing with. While the new administration may not be able to repeal Dodd-Frank, analysts, including those at Goldman Sachs, certainly believe that this will be the year in which some parts of the act are stripped away or diluted; creating more liquidity in home loan lending.
Still, with some recent data showing softness in major gateway markets like San Francisco and Miami, with surges in growth in other cities expected over the next 11 months, this is definitely the time for real estate investors to optimize their financing, and restructure their debt and scale portfolios accordingly.
You Can Finance More Properties Than You Think!
Even with Fannie Mae backed loans, real estate investors can reasonably easily buy, hold, and finance up to 10 properties. Not all banks and lenders offer this ability, but at Sierra Pacific Mortgage, we love helping ambitious and experienced investors grow.
Credit Scores
Many borrowers may not have realized that they have probably recently received a sizable credit score bump. That's thanks to new credit score modeling systems, and bruises from The Great Recession finally falling off of their credit reports. Expect to need a 620+ score for many automated underwriting loan programs, but there are always exceptions available to those with lower scores as well.
Capital Reserve Requirements
All experienced investors know that it is just common sense to build up and maintain some capital reserves to cover the unexpected when buying, rehabbing, and managing rental homes.
Freddie Mac currently generally requires six months' reserves for each property owned and financed, including the subject property. That does not include your primary residence. Standard underwriting criteria for Fannie Mae requires 2% to 4% of the aggregate unpaid balance of investment property loans in reserve.
Loan Processing Times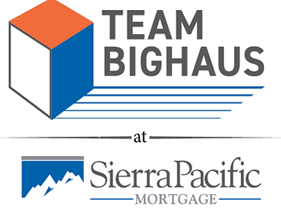 At Sierra Pacific Mortgage our underwriting turnaround times are still just 24-48 hours. However, a new record number of home sales are expected this year, and more purchase mortgage loans. This could create an extra busy peak spring/summer buying season. When this happens appraisers, insurance agents, and title companies can get backed up, and loan closing times can be drawn out. It's best to beat the rush if possible.
HELOCs
We are at a new high in US home equity. With mortgage interest rates forecast to keep rising gradually this year, fewer borrowers and property owners may refinance, but competition for Home Equity Lines of Credit is expected to be fierce. It's a great time to get one if you can.

How will you borrow this year? What will you finance? How will you grow your portfolio?